Organic Chemistry 2019
About Conference
EuroSciCon is back with the 7th Edition of International Conference and Exhibition on Organic Chemistry which is going to be held on August 26-27, 2019 at London, UK and this this we focus on the recent advancements & its applications in Organic Chemistry. Organic Chemistry 2019 includes prompt Keynote presentations, Oral talks (Speaker forum and Young research forum), Poster presentations, Workshops, Symposium and Exhibitions.
The main theme of the Organic chemistry 2019 is "Exploring New Ideas and Discoveries in Chemistry Research". Organic chemistry is a field of science in which chemists study the structure, properties, composition, reactions to create new molecules and explore the properties of existing compounds. The conference covers the wide range of expertise in the field of chemistry encouraging researchers for presentation, communication and discussion of research results carried out in academia and industry.
Why to attend our conference
This event will provide an opportunity to build and expand your network with various people and gives chance to make collaboration with other universities and research labs. It also helps you to meet the experts in the relevant field of study. It gives the access to novel instruments in the market. This conference plays a major role in your business development and maximizes the profits.
Goals
Develop focused and timely programs, products and services that engage those involved in Chemistry, Organic chemistry, and related fields.
Enhance communication and market our programs, products, and services more effectively.
Expand global impact by developing the infrastructure to deliver technical programming for targeted international audiences.
Target Audience
Target audience for Organic Chemistry 2019 Includes
The conference welcomes all the Eminent leaders of chemistry and Professors to share their experiences, we are open for all the scientists from all over the globe with their new findings. We encourage young researchers, students to participate and share their ideas at the conference. We are also honor to welcome Directors, Vice President, Head of technology from industries, R&D Chemist, Life Sciences Specialist, and Exhibitors are also welcoming to exhibit their projects and products.
About London
London is the capital and most populous city of England and the United Kingdom. Standing on the River Thames in the south east of the island of Great Britain, London has been a major settlement for two millennia. It was founded by the Romans, who named it Londinium. London's ancient core, the City of London, largely retains its 1.12-square-mile (2.9 km2) medieval boundaries. Since at least the 19th century, "London" has also referred to the metropolis around this core, historically split between Middlesex, Essex, Surrey, Kent and Hertfordshire, which today largely makes up Greater London,a region governed by the Mayor of London and the London Assembly. London is a leading global city in the arts, commerce, education, entertainment, fashion, finance, healthcare, media, professional services, research and development, tourism and transportation. It is the world's largest financial centre and has the fifth or sixth largest metropolitan area GDP in the world. London is often regarded as a world cultural capital. It is the world's most-visited city as measured by international arrivals and has the world's largest city airport systemmeasured by passenger traffic. It is the world's leading investment destination, hosting more international retailers and ultra high-net-worth individuals than any other city. London's universities form the largest concentration of higher education institutes in Europe. In 2012, London became the first city to have hosted the modern Summer Olympic Games three times.London contains four World Heritage Sites: the Tower of London; Kew Gardens; the site comprising the Palace of Westminster, Westminster Abbey, and St Margaret's Church; and the historic settlement of Greenwich (in which the Royal Observatory, Greenwichdefines the Prime Meridian, 0° longitude, and GMT). Other landmarks include Buckingham Palace, the London Eye, Piccadilly Circus, St Paul's Cathedral, Tower Bridge, Trafalgar Square and The Shard. London is home to numerous museums, galleries, libraries, sporting events and other cultural institutions, including the British Museum, National Gallery, Natural History Museum, Tate Modern, British Library and West End theatres. The London Underground is the oldest underground railway network in the world.
Attractions of London
Buckingham Palace
London Eye
Piccadilly Circus
Tower Bridge
The Shard
Natural History Museum
National Gallery
Opportunities for Conference Attendees:
For Researchers & Faculty:
Speaker Presentations
Poster Display
Symposium hosting
Workshop organizing
For Universities, Associations & Societies:
Association Partnering
Collaboration proposals
Academic Partnering
Group Participation
For Students & Research Scholars:
Poster Competition (Winner will get Best Poster Award)
Young Researcher Forum (YRF Award to the best presenter)
Student Attendee
Group Registrations
For Business Delegates:
Speaker Presentations
Audience participation
Symposium hosting
Book Launch event
Networking opportunities
For Companies:
Exhibitor and Vendor Booths
Sponsorships opportunities
Product launch
Workshop organizing
Scientific Partnering
Marketing and Networking with clients
Past Conference Report
Organic Chemistry 2018 Report
The 7th Edition of International Conference and Exhibition on Organic Chemistry was held on August 16-17, 2018 in Dublin, Ireland with the presence of professional researchers, scientists involved in the development of high-quality education & research in all aspects.
Organic Chemistry 2018 witnessed an amalgamation of peerless speakers who enlightened the crowd with their knowledge and confabulated on various topics related to the field of Organic Chemistry. The highly exalted conference hosted by EuroSciCon was marked with the attendance of renowned and brilliant researchers, business delegates and talented student communities representing more than 20 countries around the world. The conference has tried grounding every aspect related to Organic Chemistry, covering all the possible research areas.
The conference aimed a parallel rail with theme "Scientific Breakthrough and Advanced Perspective in Organic Chemistry". The meeting engrossed a vicinity of cognizant discussions on Novel Approaches to Spectroscopic Methods of Structure Determination, Domino Reactions in Organic Synthesis, Chemistry of Heterocyclic Compounds, Green Chemistry in Organic Synthesis, Environmental Organic Chemistry, Computational Advances in Organic Chemistry, Biotransformations in Organic Chemistry, Fluorous Chemistry, Physical Organic Chemistry, New Developments in Organic Chemistry, Medicinal and Bioorganic Chemistry, Organocatalysis and New Strategies, Organic Reactions in Pharmaceutical Development, Organic Synthesis and Technologies, Organic Materials & Supramolecular Chemistry, Nanoparticles in Organic Chemistry, Stereochemistry. The two days event implanted a firm relation of upcoming strategies in the field of Organic Chemistry with the scientific community. The conceptual and applicable knowledge shared, will also foster organizational collaborations to nurture scientific accelerations.
We are thankful to all our speakers for encouraging and supporting us to conduct the conference and catapulting the same to pinnacle of success.The Organizing Committee would like to thank the moderator: Alexander O Terentev, N D Zelinsky Institute of Organic Chemistry Russian Academy of Sciences, Russia for his valuable contribution which resulted in smooth functioning of the conference.
We would also like to thank our Poster judge Elena R Milaeva, Lomonosov Moscow State University, Russia for the evaluation of Poster Presentations.
The meeting was embarked with an opening ceremony followed by Keynote Sessions and followed by series of lectures delivered by Honorable Guests and members of the Keynote forum. The highlights of the meeting were the eponymous lectures, delivered by:
Thomas G Mason, University of California Los Angeles, USA
Konstantin Volcho , Ohio University, USA
Biljana B Arsic, University of Nis, Republic of Serbia
Elena R Milaeva, Lomonosov Moscow State University, Russia
Alexander O Terentev, N D Zelinsky Institute of Organic Chemistry Russian Academy of Sciences, Russia
Korany A Ali, National Research Centre, Egypt
Hiroaki Sasai, The Institute of Scientific and Industrial Research Osaka University, Japan
Don M Coltart, University of Houston, USA
Manoj B Gawande, Regional Centre of Advanced Technologies and Materials Palacky University, Czech Republic
Ergin Yalcin, Gazi University, Turkey
Mian Gul Sayed, Institute of Chemical Sciences University of Swat KP, Pakistan
All of them provided their fruitful contributions in the form of highly informative presentations and made the conference a top notch one.
EuroSciCon is prerogative to thank the Organizing Committee Members, Keynote speakers and Chairs on transcribing the plenary sessions and workshop in a diversified and variegate manner to make this conference an enviable artefact.
EuroSciCon offers its heartfelt appreciation to our Exhibitor "Innovection Ltd". We also express our sincere thanks to all the media partners for the promotion of our event to glory.
Organic Chemistry 2018 would not have reached the pinnacle if not with the support of International, multi-professional steering committee and coordination of Insights in Journal of Organic and Inorganic Chemistry, Der Chemica Sinica and Archives in Chemical Research.
With the grand success of Organic Chemistry 2018, we are glad to announce our next upcoming conference "7th Edition of International Conference and Exhibition on Organic Chemistry" which is going to be held in London, UK during August 26-27, 2019.
Bookmark your dates…
Hoping to meet you again coming year at London!!!
Sessions/Tracks
Green Chemistry is considered as to safeguard environment from pollution. It comprises a new approach to the synthesis, processing and application of chemical substances and explains the hazards for human health and environmental pollution. It also focuses on such problems as atom economy, toxicity, solvents, energy consumption, usage of raw materials from the renewable resources and decomposition of the chemical products to simple non-toxic substances that are easily decomposed with the environment.
Environmental Chemistry is the study of behaviour organic chemicals in the environment which includes the study of the structure, physical, chemical and the responsive of organic compounds for understanding the behaviour of organic compounds not only in the pure form but also in the aqueous and non-aqueous solutions as well as the chemistry of complex mixtures to return the same in where such chemicals are exist in the environment.
Computational Chemistry uses the computer simulations in predicting, understanding, or explaining the chemical reactivity. It uses various methods that are used in the theoretical chemistry, incorporated into efficient computer programs, and provides the calculation of the structures and properties of liquids and solids.
Bioorganic chemistry is a rapidly growing scientific discipline that combines organic chemistry and biochemistry. However medicinal chemistry in its most common practice focusing on small organic molecules encompasses synthetic organic chemistry and aspects of natural products and computational chemistry in close combination with chemical biology, enzymology and structural biology, together aiming at the discovery and development of new therapeutic agents. It employs organic chemistry to explain how enzymes catalyze the reactions of metabolic pathways and why metabolites react the way they do. It aims to expand organic-chemical research on structures, synthesis, and kinetics in a biological direction.
Physical Chemistry is the discipline of organic chemistry that focus on the relation between chemical structure and their reactivity. It is study of chemical molecules and specific focal points of study include the rates of organic reactions, the relative chemical Stability of the starting materials, reactive intermediates, transition states, and products obtained from the chemical reactions, non-covalent aspects of solvations and interactions in molecules that influence chemical reactivity.
Organic chemistry is the study of the reactions, structures, properties in the organic compounds and organic materials. The research carried by modern organic chemists impacts almost every aspect of human life, and their chemical innovations and the production useful organic molecules remains one of the worlds most profitable industrial companies.
Organic reactions are reactions involving in organic compounds. The basic organic chemistry reaction types are elimination reactions, substitution reactions, addition reactions, pericyclic reactions, photochemical reactions rearrangement reactions and redox reactions. In organic synthesis, organic reactions nearly useful in development of new organic molecules. The Development of many synthetic chemicals such as drugs, plastics, food additives, fabrics depend on these organic reactions. Organic reactions plays an important role production in pharmaceuticals.
Organic Synthesis is constructing a target molecule ranging from complex, biologically active natural products to new materials. Organic molecules often contain a higher level of complexity than purely inorganic compounds, so that the synthesis of organic compounds has been one of the most important development in organic chemistry field.
Nanomaterial-based catalysts are usually heterogeneous catalysts broken up into metal nanoparticles to speed up the catalytic process. In organic chemistry, hydrogenation of a C-Cl bond with deuterium is used to selectively label of aromatic ring which is used in experiments dealing with the kinetic isotope effects.
Stereochemistry involves the study of the relative spatial arrangement of atoms within the molecules. It spans the entire spectrum of organic, inorganic, biological, physical and especially supramolecular chemistry. Stereo-chemistry includes methods for determining and describing these relationships and effect on the physical or biological properties and the way these relationships influence the reactivity of the molecules.
Track 19: Electro Organic Chemistry
Electrochemistry is the branch that deals with chemical reactions that take places at the interface of an electrode, usually a semiconductor, a solid metal ionic conductor, in the electrolyte. These reactions involve electric charges moving between the electrolysis process. Electrochemistry is redox chemistry.
Track 20: Bio-Chemistry and Agricultural Chemistry
Rural science manages both science and organic chemistry which are significant in the rural generation, that handles the crude items into nourishment, drinks, and in ecological checking and remediation. It likewise manages different methods for expanding yield and development stimulants and fills in as the logical reason for bringing compound procedures into agribusiness. As a fundamental science, it grasps further more to test-tube science all the existing forms through that people nourishment and fiber for themselves and feed for their creatures. As a designing or innovation, it's guided towards administration of these procedures to better yielding and enhance the quality cut back costs.
Track 21: Polymer Chemistry
Polymer Chemistry deals with large molecules made up of repeating units which are monomers. The scope of polymer chemistry extends with only a few repeating units to high polymers with thousands of repeating units. Polymer chemistry includes branches that stimulates the division of chemistry as a whole, with new synthetic, physical, biological, and analytical chemistry. Pre-existing polymers can also modified by chemical reagents that includes in grafting or functionalization reactions.
Track 22: Organic Geochemistry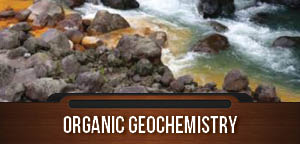 Geochemistry is the study of the tools and principles of chemistry which explains the mechanisms behind major geological systems such as the Earth crust,oceans and systems of other planets. It includes the biogeochemistry, organic geochemistry,elemental geochemistry,metamorphic and igneous-rocks.
Market Analysis
The Organic Chemical manufacturing business incorporates a high level of capital intensity. for each dollar spent on labor, the business spends AN calculable $0.61 on capital, that indicates processes area unit automatic with many of the merchandise being factory-made. thanks to the high level of technology use, several companies in operation among this business use fewer than twenty employees throughout the recession, the business came to bank even a lot of heavily on capital since employment was one in every of the best places to cut prices. However, employment and wages can increase over following 5 years as business players invest a lot of in human resources and expand their analysis and development groups to become a lot of economical and stay competitive. The Organic Chemical producing business has rapidly dilated over the past 5 years. The business, that provides raw materials to completely different industries, like plastic, paint and adhesive producing, is anticipated to extend powerfully over the 5 years to 2015-16. in the coming years, Demand from key shopping for industries can expand, driven by higher shopper consumption and a rise in exports. The Organic Chemical producing research report provides key business analysis and industry statistics, measures market size, analyzes current and future business trends and shows market share for the industry's largest corporations. ibis World publishes the most important assortment of business reports therefore you'll see AN industry's provide chain, economic drivers and key buyers and markets.
Global Market
The forecast for R&D growth in the chemical and advanced materials industry reflects the improving global economy and the key markets the industry serves. U.S. R&D spending in chemicals and advanced materials is forecast to grow by 3.6% to reach $12 billion in 2014. Overall global R&D is forecast to grow at a slightly higher 4.7% rate to $45 billion in 2014.The R&D activities within the chemical and advanced materials industry reflects improvements in the U.S. and global economy, and the role this industry plays in support of other demand-driven industries. We forecast U.S. chemical and advanced materials R&D to increase by 3.6% in 2014, reaching $12.2 billion. Worldwide R&D is expected to increase by 4.7% to $45.3 billion.
Chemical Industries are the prime factors to convert the raw materials into desired products that we use in our day-to-day life. This has brought a tremendous change in the way the things operate. It is very important for us to understand the importance of the chemical industry which has touched all our facets of life like Agriculture, Environment, Food, Hygiene, Décor, and Transportation. It has also significantly used in re-cycling industries to curb the usage of virgin products. Re-cycling helps a lot in utilizing the waste materials, and gives one more life-cycle for the products. Chemicals play a major role in our food. The preservatives, taste enhancers and flavours helps the food to be palatable and increase the shelf life. Food Industry thrives for the reason, that the preservatives not only help them to maintain the quality of the food, but also helps them to import food to different parts of the world. Due to these advancements, we are able to enjoy fruits, canned food products, and ready-to-eat food products across the world. More than 80% of the chemical industry concentrates on producing polymers, and plastics. They are not only used in packing, but also in numerous other things, like wiring, furniture, clothing, home décor, prosthesis and electronics. PVC piping, water tanks, huge storage containers are made out of plastics.
Learn More
Top Chemistry Universities | Organic Chemistry Conferences
University of California | EuroSciCon | Organic Chemistry Conferences | Harvard University | Organic Synthesis Conferences | Stanford University | European Organic Chemistry Conferences | California Institute of Technology | Organic Chemistry Conferences | North-western University | Massachusetts Institute of Technology | Organic Chemistry Conferences | EuroSciCon Conferences | Cambridge University | Organic Chemistry Conferences | European Organic Chemistry Conferences | Swiss Federal Institute of Technology | Kyoto University | Organic Chemistry Conferences | University of Pennsylvania | University of California | Organic Chemistry Conferences | European Organic Chemistry Conferences | Yale University | University of California | Technical University| Organic Chemistry Conferences | Cornell University | Organic Synthesis Conferences | Columbia University | University of Oxford | Organic Chemistry Conferences | University of California | University of Strasbourg | Purdue University | EuroSciCon Conferences | Rice University | Organic Chemistry Conferences | University of Toronto | Swiss Federal Institute of Technology | University of Tokyo | Organic Chemistry Conferences | University of Texas at Austin | Georgia Institute of Technology | European Organic Chemistry Conferences | University of Michigan | Organic Chemistry Conferences | University of Minnesota | Peking University | European Organic Chemistry Conferences | University of Weurzburg | University of Illinois at Urbana | University of Colorado | Organic Chemistry Conferences | Tohoku University | King Abdulaziz University | University of Florida | Zhejiang University | Organic Chemistry Conferences | Osaka University | Texas A&M University | Organic Synthesis Conferences | Weizmann Institute of Science | University of California | Organic Chemistry Conferences | University of Wisconsin | European Organic Chemistry Conferences | Monash University | University of Chicago | Organic Chemistry Conferences | University of Southern California | European Organic Chemistry Conferences | University of Muenster | Tokyo Institute of Technology | Organic Synthesis Conferences | The Imperial College of Science | EuroSciCon | Nagoya University | Organic Chemistry Conferences
Europe Universities | Organic Chemistry Conferences
EuroSciCon | Massachusetts Institute of Technology | Organic Chemistry Conferences | University of California | EuroSciCon Conferences | Stanford University | Organic Synthesis Conferences | Harvard University | University of Oxford | Organic Chemistry Conferences | ETH Zurich - Swiss Federal Institute of Technology | European Organic Chemistry Conferences | Imperial College London | Organic Chemistry Conferences | Ecole Polytechnique Fédérale de Lausanne | Organic Synthesis Conferences | Technical University of Munich | Organic Chemistry Conferences | The University of Manchester | RWTH Aachen University | European Organic Chemistry Conferences | UCL (University College London | Organic Synthesis Conferences | Delft University of Technology | Durham University | Eindhoven University of Technology | EuroSciCon Conferences | Freie Universitaet Berlin | European Organic Chemistry Conferences | KU Leuven | Karlsruhe Institute of Technology | Organic Synthesis Conferences | Lomonosov Moscow State University | Ludwig-Maximilians-Universität München | Lund University | Ruprecht-Karls-Universität Heidelberg | Stockholm University | Organic Chemistry Conferences | Technische Universität Berlin | The University of Nottingham | University of Bologna | EuroSciCon Conferences | Universitat de Barcelona | Organic Synthesis Conferences | Université de Strasbourg | Université Pierre et Marie Curie | University of Bristol | The University of Manchester | RWTH Aachen University | Organic Synthesis Conferences | University College London | Uppsala University | European Organic Chemistry Conferences | Aarhus University | University of Southampton | Organic Synthesis Conferences | University of Liverpool | Organic Chemistry Conferences | University of Leeds | University of Groningen | Organic Synthesis Conferences | Ghent University | University of Birmingham | University of Bath | University College Dublin | Organic Synthesis Conferences | The University of Warwick | Chalmers University of Technology | European Organic Chemistry Conferences | University of St Andrews | Utrecht University | Cardiff University | King's College London | Ruhr-Universität Bochum | Organic Chemistry Conferences | Sapienza University of Rome | University of Milan | European Organic Chemistry Conferences | Université Claude Bernard Lyon | EuroSciCon
USA organic chemistry Universities | Organic Chemistry Conferences
California Institute of Technology | Organic Chemistry Conferences | Harvard University | Massachusetts Institute of Technology | EuroSciCon | Yale University | Organic Synthesis Conferences | Princeton University | University of Chicago | European Organic Chemistry Conferences | Washington University in ST Louis | Duke University | EuroSciCon | NorthWestern University | Trinity University | Organic Chemistry Conferences | Carnegie Mellon University | European Organic Chemistry Conferences | Johns Hopkins University | Rice University | EuroSciCon | Pomona College | Columbia University | University of Pennsylvania | Organic Synthesis Conferences | Emory University | University of California | EuroSciCon | Cornell University | University of North Carolina | College of William and Mary | European Organic Chemistry Conferences | Amherst College | Carleton College | Harvey Mudd College | EuroSciCon | NorthEastern University | Wheaton College | Bethany College | Organic Chemistry Conferences | Massachusetts Institute of Technology (MIT) | EuroSciCon | Stanford University | Organic Synthesis Conferences | Organic Chemistry Conferences | University of California | University of Texas at Austin | Organic Chemistry Conferences | Texas A&M University | University of Toronto | Carnegie Mellon University | EuroSciCon | Columbia University | Organic Chemistry Conferences
Asia Organic Chemistry Universities | Organic Chemistry Conferences
EuroSciCon | Pohang University of Science and Technology | Organic Synthesis Conferences | University of Hong Kong | European Organic Chemistry Conferences | Hong Kong University of Science and Technology | European Organic Chemistry Conferences | Japan Science and Technology Agency | University of Tokyo | European Organic Chemistry Conferences | Institute for Molecular Science | EuroSciCon Conferences | Kyoto University | University of New South Wales | Chinese University of Hong Kong | European Organic Chemistry Conferences | Nagoya University | University of Melbourne | Tokyo Metropolitan University | National University of Singapore | Chiba University | Hong Kong Polytechnic University | European Organic Chemistry Conferences | Tohoku University | Korea Advanced Institute of Science and Technology | University of Sydney | Monash University | National Institute of Advanced Industrial Science and Technology | Organic Synthesis Conferences | Osaka University | European Organic Chemistry Conferences | Australian National University | Kyushu University | Seoul National University | Hokkaido University | European Organic Chemistry Conferences | European Organic Chemistry Conferences | University Sains Malaysia | Indian Institute of Technology Madras | Middle East Technical University | Organic Synthesis Conferences | National Cheng Kung University | EuroSciCon Conferences | Chulalongkorn University | EuroSciCon | Keio University | University Putra Malaysia
Africa Organic Chemistry Universities | Organic Chemistry Conferences
University of KwaZulu Natal | EuroSciCon Conferences | University of Johannesburg | European Organic Chemistry Conferences | University of Cape Town | Organic Synthesis Conferences | Stellenbosch University | Cairo University | Mansoura University | European Organic Chemistry Conferences | Stellenbosch University | Ain Shams University | Jimma University | Cheikh Anta Diop University | European Organic Chemistry Conferences | Alexandria University | University of Khartoum | University of Fort Hare | Organic Synthesis Conferences | Federal University of Technology | EuroSciCon | The German University in Cairo | University of Botswana | European Organic Chemistry Conferences | University of Abou Bekr Belkaïd | University of Ilorin | Benha University | Jomo Kenyatta University of Agriculture and Technology | Assiut University | European Organic Chemistry Conferences | Sudan University of Science and Technology | Helwan University | University of Abuja | University of Zimbabwe | Organic Synthesis Conferences | Vaal University of Technology | EuroSciCon Conferences | Durban University of Technology | European Organic Chemistry Conferences | Covenant University | University of Ghana | European Organic Chemistry Conferences | University of Nigeria | University of Lagos | EuroSciCon | North-West University | Organic Synthesis Conferences | European Organic Chemistry Conferences | University of Nairobi | University of the Western Cape | EuroSciCon | University of Ibadan | University of Pretoria | University of south Africa | University of the Witwatersrand | European Organic Chemistry Conferences
Organic Chemistry Universites in Germany | Organic Chemistry Conferences
Humboldt-Universität zu Berlin | University of Rostock | Ruhr University Bochum | Technical University of Dresden | Johannes Gutenberg University of Mainz | Philipps University of Marburg | University of Bonn | University of Regensburg | University of Freiburg | University of Würzburg | Technical University of Munich | University of Münster | Karlsruhe Institute of Technology | University of Göttingen | RWTH Aachen University | University of Munich | Technical University of Berlin | Freie Universität Berlin | University of Erlangen Nuremberg | Heidelberg University
Organic Chemistry societies | Organic Chemistry Conferences
American Chemical Society | EuroSciCon | American Crystallographic Association American Institute of Chemical Engineers | EuroSciCon Conference | American Institute of Chemists | American Oil Chemists' Society | American Society of Brewing Chemists | American Society for Mass Spectrometry | EuroSciCon Conferences | Association of Analytical Communities Association of Greek Chemists | Canadian Society for Chemical Technology | Chemical Society of Japan | Chemical Society Located in Taipei | Chinese-American Chemical Society | Council for Chemical Research | Chemical Research Society of India | Chemical Society of Peru | Chemical Society of Pakistan | Chemical Society of Nigeria | Council for Chemical Research | Danish Chemical Society | Gesellschaft Deutscher Chemiker | EuroSciCon Conferences | Hungarian Chemical Society | Indian Chemical Society | Institute of Chemistry | Institute of Chemistry of Ireland | Institution of Chemical Engineers | International Mass Spectrometry Foundation | International Union of Crystallography | International Union of Pure and Applied Chemistry Iota Sigma Pi | Iranian Chemists Association | EuroSciCon | Italian Chemical Society | Japan Association for International Chemical Information | The Korean Chemical Society | Laboratory Robotics Interest Group | Norwegian Chemical Society | Pan Cyprian Union of Chemists | Polish Chemical Society | Royal Australian Chemical Institute | Royal Netherlands Chemical Society | Royal Society of Chemistry | Swedish Chemical Society | Society of Chemical Industry | EuroSciCon Conferences | Society of Chemical Industry | Society of Chemical Manufacturers and Affiliates
Organic chemistry conferences:
Europe Conferences | Organic Chemistry Conferences
9th Edition of International Conference on Chemistry Education and Research September 16-17, 2019 Brussels, Belgium 10th Edition of International Conference on Analytical Chemistry February 28-March 01, 2019 London, Uk 11th Edition of International Conference on Advances in Microbiology and Public Health March 18-19, 2019 Vienna, Austria 8th Edition of International Conference and Exhibition on Separation Techniques July 29-30, 2019 Dublin, Ireland 9th Edition of International Conference on Mass Spectrometry March 04-05, 2019 Berlin, Germany 17th Edition of International Conference and Exhibition on Pharmaceutics & Novel Drug Delivery Systems October 04-06, 2018 Moscow, Russia 9th Edition of International Conference on Chemistry Science and Technology April 22-23, 2019 Madrid, Spain 7th Edition of International Conference on Pain Management March 25-26, 2019 Rome, Italy 27th International Conference on Dentistry and Dental Practice January 28-29, 2019 Barcelona, Spain 6th Edition of International Conference on Antibiotics, Antimicrobials & Resistance October 11-12, 2018 Edinburgh, Scotland 4th Edition Of International Conference on Agriculture & Food Chemistry July 8-9, 2019 Vienna, Austria 4th Edition of International Conference and Exhibition on Polymer Chemistry March 28 - 30, 2019 Rome, Italy 2nd Edition of International Civil and Architectural Engineering Week April 22-23, 2019 London, UK 4th International Electrochemistry Conferences June 11-12, 2018 Rome, Italy 4th European Organic Chemistry Conferences March 01 - 03, 2018 London, UK; 7th EuCheMS Chemistry Conferences ACC LIVERPOOL, UK 26–30 August 2018; 8th European Chemistry Conferences June 21-23, 2018 Paris, France; 22nd International Conferences On Organic Synthesis 16 SEPTEMBER 2018 - 21 SEPTEMBER 2018, Florence, Italy; ICOC 2018 : 20th International Organic Chemistry Conferences Copenhagen, Denmark June 11 - 12, 2018; (WISPOC 2018) European Winter School on Physical Organic Chemistry Conferences 28th January 2018 – 2nd February 2018 ; 16th Iberian Peptide Meeting Conferences(16EPI) 5th – 7th February 2018 Barcelona , Spain ; Belgian Peptide Group Conferences 28th February 2018-1st march 2018; International School on Organometallic Chemistry Conferences "Marcial Moreno Manas" 6-8th June 2018, Oviedo, Spain; IIS Prague 2018 – 13th International Conferences on the Synthesis and Applications of Isotopes and Isotopically Labelled Compounds Conferences 4th -6th June 2018; Prague , Czech Republic; 24th International Organic Chemistry Conferences and Inorganic Chemistry Conferences 9th Edition of International Analytical Chemistry Conferences March 26-28, 2018 Vienna, Austria; 8th Edition of International Mass Spectrometry Conferences March 12-13, 2018 London, UK; 8th Edition of International Chemistry Education and Research Conferences, August 27-28, 2018; 6th Edition of International Exhibition on Organic Chemistry Conferences August 16-17, 2018 Dublin, Ireland; 8th Edition of International Chemical Science Conferences June 14-15, 2018 London, UK; 17th Edition of International Exhibition on Pharmaceutical Novel Drug Delivery System Conferences ; 6th Edition of International Pain Management Conferences, March 26-28, 2018, Vienna, Austria; 3rd International Agricultural Conferences & Food Chemistry Conferences , July 23-24, 2018 Rome, Italy; 6th Edition of International Antibiotics , Antimicrobials Conferences & Resistance Conferences October 11-12, 2018, 3rd International Pharmaceutical Chemistry Conferences October 29-31, 2018 Brussels, Belgium; 5th International Physical and Theoretical Chemistry Conferences October 11-13, 2018 Edinburgh, Scotland
USA conferences | Organic Chemistry Conferences
19th World Conference on Chromatography & Spectrometry March 20-21, 2019 New York, USA 19th Global Chemistry Conference March 20-21, 2019 New York, USA 25th International Conference on Organic & Inorganic Chemistry April 12-13, 2019 Toronto, Ontario, Canada 18th International Conference on Industrial Chemistry & Water Treatment April 22-23, 2019 Vancouver, British Columbia 22nd International Conference on Past and Present Research Systems on Green Chemistry 26-27th April, 2019 Vancouver, British Columbia, Canada 6th International Conference and Exhibition on Polymer Chemistry July 24-25, 2019 Vancouver, Canada 8th International Conference on Industrial Chemistry & Water Treatment April 22-23, 2019 Vancouver, British Columbia 3rd World Chemistry Conferences September 11, 2017 Dallas, USA 24th International Oxide Electronics Chemistry Conferences, 24 September 2017, Chicago, IL, United States; 18th World Analytical Conferences and Bio analytical Chromatographic Techniques Conferences November 02, 2017 Atlanta, Georgia, USA; Chromatographic Separation Techniques at Oct 17-18, 2018 Toronto, Canada; 18th International Analytical Chemistry Conferences August 30-31, 2018 Toronto, Canada; 24th International Organic Chemistry conferences and Inorganic Chemistry Conferences July 18-19 , 2018 Atlanta, USA; 21st International Past and Present Research Systems on Green Chemistry Conferences 2018 27-28th August, 2018 Boston, USA, 28th International Chemistry Conferences & Drug Discovery Conferences Dec 05-06, 2018 Vancouver, Canada ; International Catalysis and Pyrolysis Conferences 2018 (ICCP-2018) November 05-06, 2018 San Francisco, USA; 24th World Chemistry & Systems Biology at October 03-04 , 2018 Los Angeles, USA
Asia Conferences | Organic Chemistry Conferences
11th Global Experts Meeting on Chemistry Conferences May 21-22, 2018 Singapore City, Singapore; 11th Annual Chemistry Conferences July 23-24, 2018 Melbourne, Australia; Global Experts Meeting on Medicinal Chemistry October 09-11, 2017 Dubai, UAE; Annual Meeting on Environmental Chemistry conferences and Engineering Conferences November 16-18, 2017 Dubai, UAE; 9th International Advancement & Trends in LC-MS conferences September 17-18, 2018 Tin Shui Wai, Hong Kong; Annual Meeting on EuroSciCon Conferences September 07-09, 2017 Macau, Hong Kong
Africa Conferences | Organic Chemistry Conferences
Pan Africa Chemistry Network Conferences 2017: Sustainable Agriculture ; How the Chemical Sciences Can Contribute to Food Security for a Growing Population 7 November 2017, Accra, Ghana; GC-MS Conferences: A Hands on Approach on 2 October 2017, Addis Ababa , Ethiopia; The 3rd TCS International Conferences and the 6th FASC Congress, September 11, 2017, Arusha, Tanzania; 40th Chemical Society Annual International Conferences-Kadacity 2017, Sep17 2017, Kaduna, Nigeria; 34th World Internal Medicine Conferences (WCIM 2018) October 18, 2018, Cape Town, South Africa
Organic Chemistry Companies in Europe | Organic Chemistry Conferences
EverCyte | EXPUTEC |f-star | Haplogen |Hookipa Biotech | Lexogen | Marinomed Biotech | Nabriva Therapeutics | Norgine | NUVONIS | Octapharma | OncoQr | Pfizer | S-TARget Therapeutics | Savira Pharmaceuticals | TAmiRNA | Teleflex Medical | Themis Bioscience | Valneva | Vela Laboratories | ViennaLab Diagnostics | TUBE Pharmaceuticals | Janssen Pharmaceuticals | Octimet Oncology | Lonza | Confo Therapeutics | Univercells | Sanofi Genzyme | Apitope | Complix | Anacura | Oxyrane | Ablynx | Bone Therapeutics | iTeos Therapeutics | MaSTherCell | Ncardia | Novasep | Ogeda | OncoDNA | Aratana Therapeutics | Formac Pharmaceuticals| ReGenesys | Flen Pharma | FLUIDDA | JSR Life Sciences | Oncurious | reMYND | ThromboGenics | TiGenix | Toxikon | Artialis | ASIT Biotech | Convert Pharmaceuticals | Immunodiagnostic Systems | Syndesi Therapeutics | Zoetis | Bayer | Bioxodes | Ardena | Agilent | Biocartis | Galapagos | Janssen Diagnostics | Labcorp Clinical Trials | Celyad | Promethera Biosciences | eTheRNA | GlaxoSmithKline | Diagenode | Eurogentec | Syngulon | LinaTech | argenx | Biogazelle | Stada | Ergomed | Allergan | AOP Orphan Diseases | PharmaLex | AXON Neuroscience | Synthon | Ferring Pharmaceuticals | AbCheck | SOTIO | UBC | Zentiva | NMD Pharma | ChemoMetec | Novozymes | Novo Nordisk | Leo Pharma | NeuroSearch | Saniona | Symphogen | Taconic Biosciences | Acesion Pharma | AGC Biologics | Alcon | BGI | Dermtreat | Galecto Biotech | Immudex | IO Biotech | Nuevolution | Orphazyme | Xellia Pharmaceuticals | Zealand Pharma | Pohl-Boskamp | CiToxLAB | Ascendis Pharma | BioPorto | BioPorto Diagnostics | Nordic Bioscience | PolyPeptide Group | Zymenex | CerCell | West Pharma | ALK Abello | Cytovac | Gubra | Unizyme | Coloplast | Veloxis Pharmaceuticals | Bavarian Nordic | Albumedix | Alphalyse | Biosearch Technologies | Oticon | Biotest Facility | Egalet | Cellin Technologies | HansaBioMed | Cognuse | BN Products and Services | Medix Biochemica | Orion | Zora Biosciences | Biohit | TILT Biotherapeutics | Valo Therapeutics | Aranda Pharma | Charles River Laboratories | Experimentica |Finvector Vision Therapies | FIT Biotech | GeneVia Technologies | Santen | Biovian | DelSiTech | Faron Pharmaceuticals | Hytest | Theradiag | Pierre Fabre | Graftys | Galderma | Acino | Stallergenes Greer | CapEval Pharma | CleanCells | Ipsen | Patheon | Aptar Pharma | 3-D Matrix | NAMSA | Chiesi | CordenPharma | Metabrain Research | BioTek Instruments | I-stem | Eurobio | Inventiva | CROSSJECT | Nextbiotix | Oncodesign | Negma Labs | Abivax | Généthon | IntegraGen | Novian Health | Recipharm | Axenis | Brainvectis | ICDD-SAS | Deinove | Micropoint Bioscience | PX' Therapeutics | DavosPharma | Adare Pharmaceuticals | Dynacure | NEUROFIT | NovAliX | PeptiMimesis | Anagenesis Biotechnologies | Polyplus Transfection | Prestwick Chemical | Transgene | Domain Therapeutics | Pharnext | MedinCell | Famar | Iris Pharma | A3 Surgical | Nemera | Antabio | Cerenis Therapeutics | Physiogenex | AzurRx Biopharma | BSN Medical | Diaxonhit | NextPharma | Aenova | Diagast |ImaBiotech | Adocia | Alaxia | Alma Bio Therapeutics | APCure | Elsalys Biotech | ENYO Pharma | EPISKIN | Erytech Pharma | genOway | Imaxio | Poxel | bioMerieux | Bilhi Genetics | Bio-Xtal | ImCheck Therapeutics | Innate Pharma | SYNCROSOME | Theranyx | HalioDx | CILcare | Medtech | Sensorion | DBV Technologies | CellProthera | ImmuPharma | Affilogic | AtlanChim Pharma | OSE Immunotherapeutics | Eli Lilly | Lysogene | Servier | Therachon | Advicenne | Biowest | AB Science | Acticor Biotech | AgileBio | Ariana Pharma | Astraveus | BIOMODEX | Biomunex Pharmaceuticals | Biophytis | Bioprojet SCR | Bioserenity | CellforCure | Cellnovo | Certara | Déclion Pharmaceuticals | DNA Script | Eligo Bioscience | Enterome Biosciences | Eyevensys | Fosun Pharma | GenSight Biologics | H-Immune | HiFiBiO Therapeutics | Horama | Hybrigenics | Inotrem | Lavipharm | LFB | LimFlow | Nanobiotix | Neovacs | Onxeo | Opia Technologies | Orphan Europe | PathMaker Neurosystems | Pharmaleads | Sanofi | Sinclair Pharma | Sprim | Stentys | Step Pharma | Stimunity | Vaxon Biotech | Vivet Therapeutics | Invectys | FluoFarma | ImmuSmol | BioCydex | Medelis | ELITech Group | Biotrial | Cellectis | Mutabilis | Pherecydes Pharma | Daiichi Sankyo | BioFilm Control | Biopredic | Atlantic Bone Screen | GemacBio | Allecra Therapeutics | Smart Biosciences | Smartox Biotechnology | Bio Elpida | Vectura | Siegfried | Ethypharm | Advanced Accelerator Applications | MicroVention | Galenix | Advanced Biodesign | Recordati | ProteoGenix | NicOx | CS Bio | Novartis Diagnostics | Flash Therapeutics | InvivoGen Therapeutics | EAG Laboratories | VitamFero | TxCell | Genclis | EDAP TMS | Carmat | Avadel Pharmaceuticals | Aratinga Bio | Theravectys | SpineGuard | Adhesys Medical | Aix Scientifics | Antibodies Online | Grunenthal | Paion | PharmedArtis | Litos | Phyton Biotech | BTG plc | Integer | Fresenius Kabi | Aspen Pharmacare | m2p-labs | Oryx Translational Medicine | ANTITOXIN | Immundiagnostik | 3B Pharmaceuticals | Allied Clinical Management | Alrise Biosystems | Berlin-Chemie | Biogenes | Biotronik | Celares | ColVisTec | CPL Sachse | Cytosorbents | Epigenomics | Eternygen | Ibt Bebig | JPT Peptides Technologies | KCR | Mologen | Noxxon Pharma | OMEICOS | Penumbra | ProBioGen | Provitro | Roche | Scienion | Shield Therapeutics | Silence Therapeutics | PlasmidFactory | Xell | Sirtex Medical | AYOXXA | Cato Research |Cevec Pharmaceuticals | EastHORN Clinical Services | TAD Pharma | Vibalogics | Merck KGaA | IDT Biologika | Innocoll | Affectis Pharmaceuticals | CellAct Pharma | Protagen | Lumenis | Menarini | Ottobock | Orthogen | Seegene| amcure | Siemens Medical Solutions | Evonik Industries | Abbott | Aeterna Zentaris | Bonesupport | Thermo Fisher (Kandel) GmbH | BLD Pharmatech Inc| HSWmaterials GmbH | RadiSurf ApS, BÜFA GmbH & Co. KG | Greasoline GmbH | Nano-Join GmbH | Trionplas Technologies GmbH | ChargeX, Hydrogenious Technologies GmbH | Otego GmbH | NanoWired GmbH | NanoWired GmbH | Climeworks AG | CASCAT GmbH | SUMTEQ GmbH | Cluster Nanotechnologie | Innosyn B.V | Interface Polymers Ltd | Volterion GmbH | Reaxon | Particular GmbH | XENOPS Chemicals GmbH & Co. KG | Intelligent fluids GmbH | Chembid GmbH & Co. KG | Nanomatch GmbH | Primelite GmbH | Inolytix Ltd. | Augsburg Diamond Technology GmbH | DexLeChem GmbH | AkzoNobel Pulp and Performance Chemicals AB | Crystasol GmbH | SOLABOLIC | Insolight | NeoCoat SA | SILANA GmbH | SwissLitho AG | Li.plus GmbH | i3 membrane GmbH| Akvola Technologies | vantor Performance Materials | LLC | CU Chemie Uetikon GmbH | Sika Deutschland GmbH | Roth AG | MembraPure GmbH
Organic Chemistry Companies in USA | Organic Chemistry Conferences
BASF | Dow Chemical | Sinopec | SABIC | ExxonMobil | Formosa Plastics | LyondellBasell Industries | DuPont |EuroSciCon | Ineos | Bayer | Mitsubishi Chemical | LG Chem | Braskem | Air Liquide | AkzoNobel | Linde | EuroSciCon Conferences | Sumitomo Chemical | Mitsui Chemicals | Evonik Industries | Toray Industries | Reliance Industries | Yara | PPG Industries | Solvay | Lotte Chemical | Chevron Phillips Chemical | DSM | Praxair | SK Innovation | Shin-Etsu Chemical | Huntsman Corp | Syngenta | Borealis | Lanxess | Asahi Kasei | Sasol | Air Products & Chemicals | Eastman Chemical | PTT Global Chemical | Mosaic | DIC | Arkema | Tosoh | Hanwha Chemical | Siam Cement | Indorama | Ecolab | Johnson Matthey | Basic Chemical Solutions | Jacobs Engineering Group Inc | Kinetic Systems | BioCision | Shimadzu Scientific Instruments | Extech Instruments Corp | Nova Analytics Corporation | Caliper Life Sciences | Chemours | Chemtura | Chevron Corporation | Church & Dwight | Clorox | Columbia-Southern Chemical Corporation | Commercial Solvents Corporation | ConocoPhillips | Delta Carbona L.P | Dow Chemical Company | Dyno Nobel | BMG LABTECH Inc | Shimadzu Scientific Instruments, Inc | Agilent Technologies | Celerity Inc | Pickering Laboratories Inc | Labsphere Inc | Analytica of Branford Inc | EuroSciCon | IMR Technologies LLC | International Equipment Trading Ltd | Industrial Test Systems Inc | Eckert & Ziegler CNL Scientific Resources Inc | Thar Instruments Inc | High Purity Standards Inc | Columbus Instruments | PerkinElmer Life and Analytical Sciences Inc | Tiger Optics LLC | SPEX CertiPrep | ASPEX Corporation | Richman Chemical | Rochester Midland Corporation | AB Sciex | BMG LABTECH Inc | B&W Tek Inc | Buchiglas USA Corp | MECS Inc Wolverine Joining Technologies LLC
Organic Chemistry Companies in Middle East and Asia | Organic Chemistry Conferences
Buchiglas China Corp | Taixing WTR Chemical Plant | Skyray Instrument Inc | L & W Optics Electronics Co Ltd | HB Optical Technology Co. Ltd | Beijing Rayleigh Analytical Instruments Corp | Tianjin Bonna Agela Technologies Cs | EuroSciCon | Shanghai Xu Hang Pharmaceutical Co Ltd | Infinium Pharmachem Pvt Ltd | TTL Technologies Pvt Ltd | AIMIL LTD | Electro lab | Fine Care Biosystems | Netel India Limited | Agilent Technologies India Pvt Ltd | Hitachi High-Tech Science Corporation | T&D Corporation | EuroSciCon Conferences | Alfa Mirage Co Ltd | Hamamatsu Photonics KK | BDH Middle East LLC | ALS Arabia | Sineo Microwave Chemistry Technology Co Ltd
Organic Chemistry jobs in USA | Organic Chemistry Conferences
Zhejiang University of Technology Calls for Global Talents to join the 1000 talent Plan | Quality Control Analyst I Teva Pharmaceuticals | Malt and Barley Lab Scientist- Miller Coors | Associate Scientist Chemistry- AbbVie | Chemist Miniat | Analytical Chemist Resource Solutions LLC | CHEMIST State of Tennessee | Scientist I Bayer | Sr. Chemist Analytical NuSil Technology LLC | Chemist I Athlon Solutions | Assistant Professor Analytical Chemistry University of Northern Colorado | Scientist I Central Business Solutions Inc | Expert Scientist Separation Sciences and Sizing- GlaxoSmithKline | MV Scientist II Luitpold Pharmaceuticals | Scientist | Eurofins Eaton Analytical | Forensic Chemistry Analyst III- State of North Carolina | EuroSciCon Conferences | Entry Level Chemist AECOM | Scientist/Lab Manager-VetMed University of Maryland | Nuclear Magnetic Resonance Spectroscopist Job | Assistant or Associate Professor in NMR Spectroscopy
Organic Chemistry Jobs in Asia | Organic Chemistry Conferences
Tenure Track Faculty Positions in Southeast University | Senior Chemist | EuroSciCon | Analytical chemist Vitasta Consulting | Analytical Chemist Titan Biotech Limited | Senior Analytical Chemist BP Healthcare | Brand Manager Analytical Equipment-Inspire Selection | Lab Technician Sumaco Manpower | Laboratory Technical Manager NYU | Life Sciences manager-Australian Laboratory Services | Standard Preparation Technician DAL Mining | Territory Manager Peak Scientific | Brand Manager Inspire Selection | Organic Chemistry Lecturer
Organic Chemistry journals | Organic Chemistry Conferences
Accounts of Chemical Research | ACS Chemical Biology | ACS Combinatorial Science | EuroSciCon | Acta Chimica Slovenica | Advanced Synthesis and Catalysis | Aldrichimica Acta | Amino Acids | Anales de Quimica | Analytical Chimica Acta | Analytical Chemistry | Analytical Chemistry: an Indian Journal | Angewandte Chemie | Angewandte Chemie International Edition | Annual Reports: Section B organic Chemistry | Archiv der Pharmazie | Archive for History of Exact Sciences | ARKIVOC e-journal | Asian Journal of Chemistry | Australian Journal of Chemistry | Beilstein Journal of Organic Chemistry | Biocatalysis and Biotransformation | Biochemistry and Molecular Biology Education | Bioconjugate Chemistry | Biomacromolecules | Bioorganic and Medicinal Chemistry | Bioorganic and Medicinal Chemistry Letters | Bioorganic Chemistry | EuroSciCon | Biopharmaceutics and Drug Disposition | Biophysical Chemistry | Biopolymers | Biotechnology: an Indian Journal | Biotechnology Progress | BMC Biotechnology | BMC Chemical Biology | Boletim da Sociedade Portuguesa de Quimica | Bulletin of the Chemical Society of Ethiopia | Bulletin of the Chemical Society of Japan | Bulletin of the Chemists and Technologists of Macedonia | Bulletin of the Czech Chemical Society | Canadian Journal of Chemistry | Carbohydrate Research | Catalysis Science and Technology | Central European Journal of Chemistry | ChemCatChem | Chemical and Engineering News | Chemical and Pharmaceutical Bulletin | Chemical Biology Virtual Journal | Chemical Communications | Chemical Educator | Chemical Informatics Letters | Chemical Reviews | Chemical Science | Chemical Society Reviews | Chemical Speciation and Bioavailability | Chemicke List | ChemInform | Chemistry - A European Journal Chemistry | Chemistry and Biodiversity | Chemistry and Biology | Chemistry and Industry | Chemistry and Physics of Lipids | Chemistry Education Research and Practice | Chemistry in Australia | Chemistry International Chemistry Letters | Chemistry of Heterocyclic Compounds | Chemistry of Natural Compounds | Chinese Journal of Chemistry | Collection of Czechoslovak Chemical Communications | Current Organic Chemistry | Current Organic Synthesis | Current Pharmaceutical Biotechnology Current Pharmaceutical Design | Current Protein and Peptide Science | Current Topics in Medicinal Chemistry
Organic Chemistry Products | Organic Chemistry Conferences
Safety Goggles and Safety Equipment | Beakers | Erlenmeyer flasks, AKA conical flasks | Florence flasks, AKA boiling flasks | Test tubes, tongs, and racks | Watch glasses | Crucibles | EuroSciCon | Funnels | Graduated cylinders | Volumetric flasks | Droppers | Organic Elemental Analyzer | Flame and Flameless Atomic Absorption Spectrometer | Emission Spectrophotometer | Inductively Coupled Plasma Emission Spectrometer | X-ray Fluorescence Analyzer | X-ray Photoelectron Spectrometer | Auger Electron Spectrometer | Electron Probe X-ray Microanalyzer | Field Emission Scanning Electron Microscope | Low Level Alpha particle measuring instrument | Transmission Electron Microscope | Scanning Electron Microscope | Atomic Force Microscope | Optical Microscope | Field Emission Scanning Microscope | Nuclear Magnetic Resonance Analyzer | Visible/Ultraviolet Spectrochemical Analyzer | Raman Spectrometer | X-ray Diffraction Analyzer | Electron Spin Resonance Analyzer | Fourier Transform Infrared Microspectrometer | Scanning Infrared Microprobe Analyzer | Thermo gravimetric Analyser | Differential Scanning Calorimeter | Reaction Heat Measuring Instrument | Thermal Expansion Coefficient Measuring Instrument | Gas Chromatography | Liquid Chromatograph | Thin Layer Chromatograph | EuroSciCon | Instruments for Liquid Chromatography Mass Spectrometer | Gel Permeation Chromatograph Scattering Method Capillary Electrophoresis